What are Braille Drawings?
Braille drawings are images consisting of raised dots. Blind people can explore them by touch. The basis for our drawings is the braille code invented by Louis Braille in 19th century France. The dot combinations of this code can be arranged in a way that tactile images are created rather than text. One of these images is the butterfly decorating our Brailleart logo. You may create many different kinds of Braille drawings. On this website, you will find instructions to braille a horse, a bus, a guitar, a nutcracker, a knight's castle, and many others.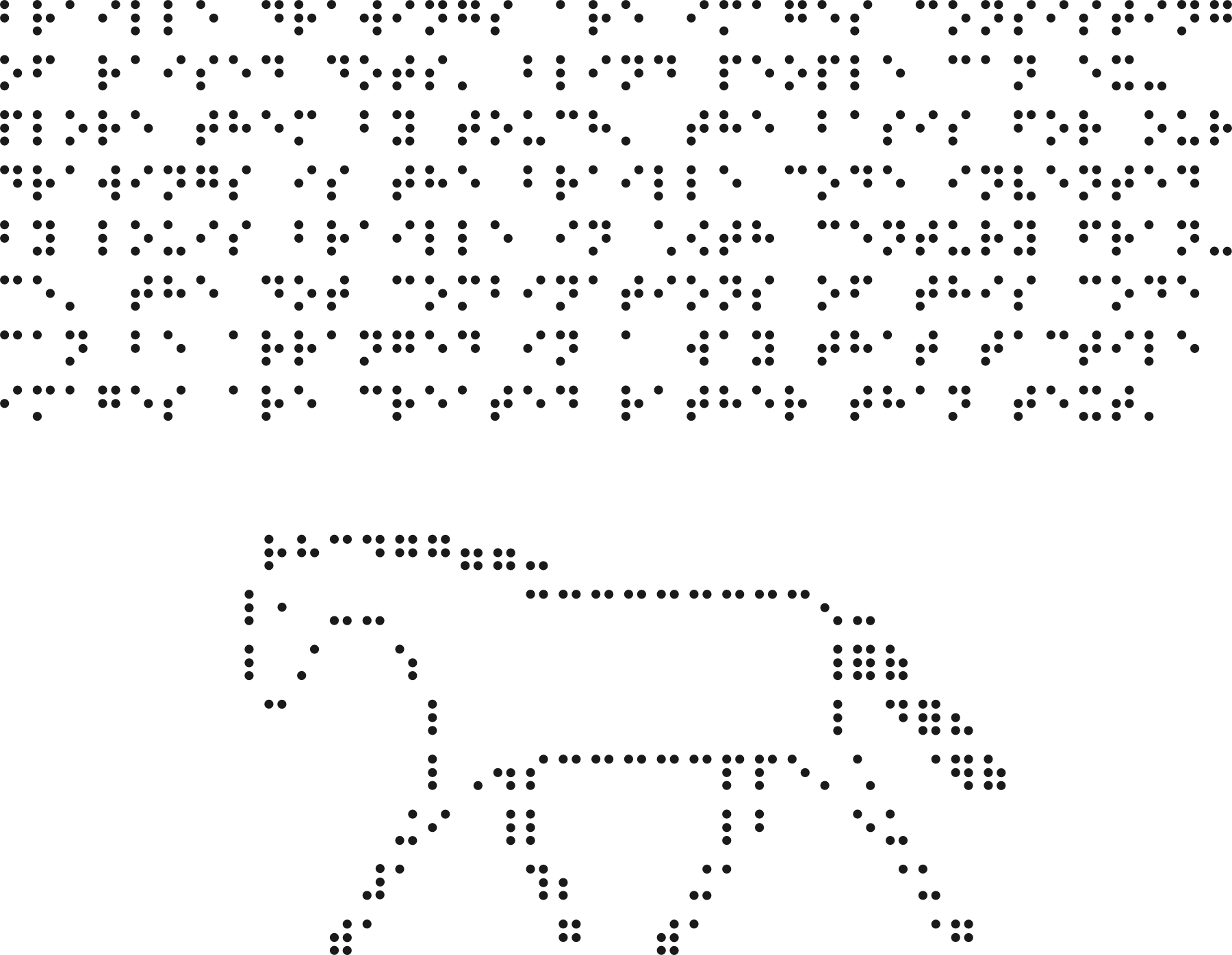 ---
What Do I Need?
If you have a braille writer or a slate and stylus you can start right away. Just choose one of our many braille drawings. Insert a sheet of paper and start with the instructions for row 1. Then, braille rows 2, 3, and so on, until all the rows are done. Now explore your drawing with your fingers. In our descriptions, we explain some details to help you get an idea of what is in the picture.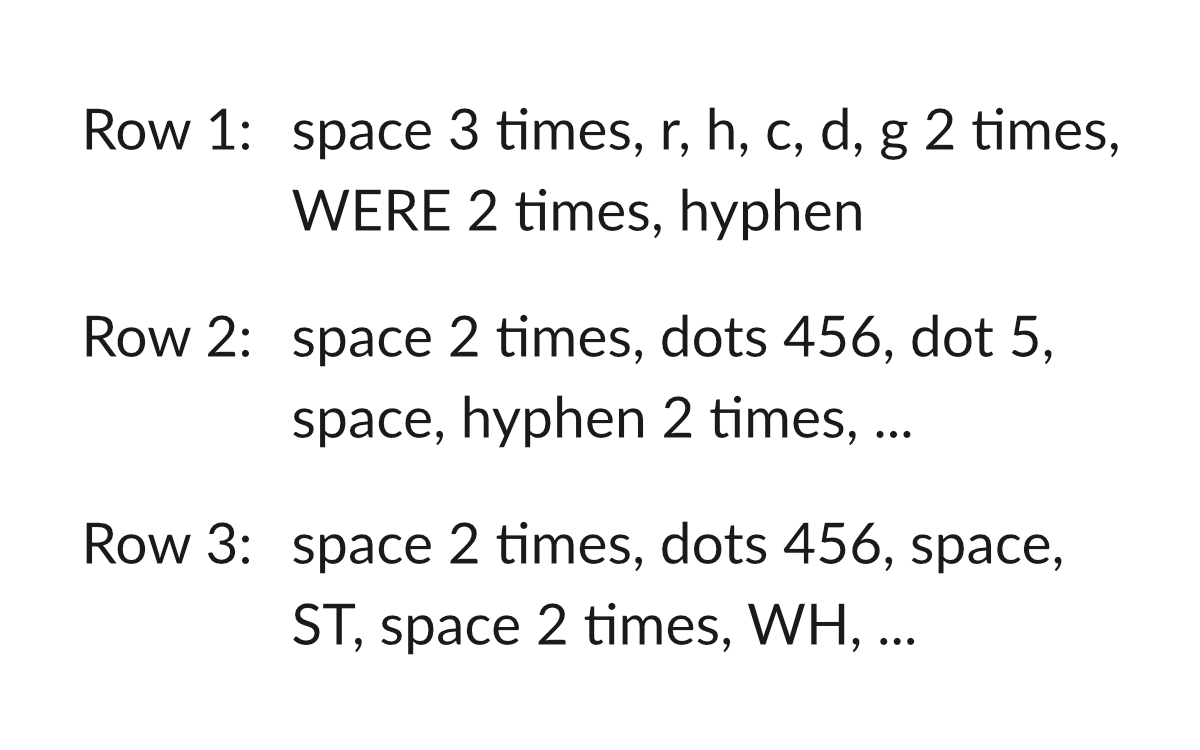 For sighted users
We have created a special page for sighted users, where you can also find instructions for all our braille drawings. With the help of a braille template, you may create the braille drawings as well. Not only is drawing braille dots fun, but can be quite relaxing and help with your concentration at the same time. In addition, you learn more about Braille in a playful way. You just need a printer and paper to print out the braille template, the instructions, and (if required) a braille alphabet. Now choose a pen and you are ready to start.
---
How it All Began
At first, the idea to create tactile images with braille dots may seem a bit odd. Probably students learning braille or their teachers invented the first braille drawings. Nermin Hasic, a member of the non-profit organisation einfach machbar e. V., remembers his time at school, when his friend used to draw shapes and structures on his braille writer. Many years later, in 2020, Nermin found an email newsletter in English, where they published the instructions for a braille drawing every month.
einfach machbar e. V. started a project
In English speaking countries, there is an enthusiastic community of people who share instructions for different kinds of braille drawings. However, to draw them, people need to know English contracted braille. einfach machbar e. V. had the idea to translate these instructions into German to make them available for German speaking braille users. Their project "Blind Children Draw Pictures – Drawing with Letters" was financed by the charity Aktion Mensch that supports projects for people with disabilities. In addition to the instructions that were translated into German, they created many new braille drawings especially for the project that only lasted one year. Now we will continue here at Brailleart.org (but only with the braille drawings we created).